go to the full list of events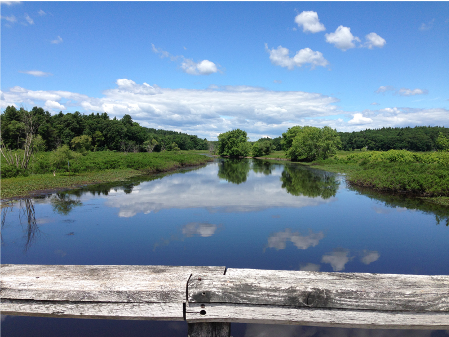 Celebrate our Wild & Scenic Rivers with a self-guided 30-mile bike ride! This ride criss-crosses the Sudbury, Assabet, and Concord Rivers. Extra credit! Count the number of bridge crossings over each river! Stop in Maynard at Erickson's for ice cream!
The start is the Monument St, Concord, MA parking lot across the street from the Old Manse / Old North Bridge, at the Robbins House: Directions
To print a cue sheet: 1. Click on the three vertical dots on the "Send to phone" button, 2. Choose "More Export Options", 3. Choose "Cuesheet CSV (.csv), then Download .csv File", Questions? Email Mike: .